Công Nghệ
Korean Air: Gia tộc tai tiếng gắn liền với loạt bê bối bạo hành, lạm quyền và ức hiếp kẻ yếu gây rúng động Hàn Quốc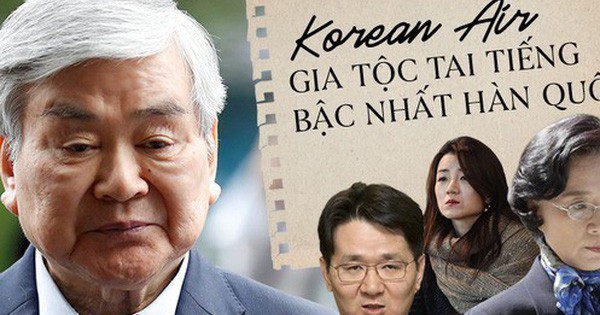 After a series of consecutive scandals surrounding the entire family for many years, Korean people have gradually lost faith in all the leaders of the cult group – Korean Air.
In recent years, Mr. Cho's family has been under criminal investigation as the subject of many charges from assault, embezzlement to smuggling luxury goods. Not long ago, Mr. Cho also had to go to court for embezzlement of more than 20 billion won ($18 million) and lack of transparency when "awarding" unfair contracts to companies run by his family members. control.
The scandalous family of the president was once the focus of public outrage not only in Korea but around the world. "Macadamia Nut Rage" and "Water Cup Wrath" are two nicknames specially given by the Korean media to Mr. Cho's two "alcohol" daughters. Now, when President Cho Yang Ho has passed away, the family's shocking scandals are still a painful topic, causing outrage like a fire that is always smoldering in the hearts of the people of the land of kimchi. .
2014: Opening with the scandal of her daughter Cho Hyun Ah
Heather Cho (Cho Hyun Ah) – the daughter of the president of Korean Airlines who is also a vice president of the group – loudly scolded the crew and one of the flight attendants for bringing macadamia nuts. put her in a pocket instead of a plate. Park Chang Jin – the main person in charge of the flight that day, in an interview with KBS: "She said: Tell the flight crew to stop the plane now! I won't let this plane take off. I dare not refuse because she is the president's daughter.". Park Chang Jin recounted that Ms. Cho cursed at him, hit him hard on the arm with a document and pointed at his face when forcing him to kneel. Soon after, the pilot brought the plane back to John F. Kennedy airport for the chief flight attendant to leave the flight. This caused the flight to be 11 minutes late compared to the original itinerary.
This scandalous incident has attracted international media attention, aviation security agencies have investigated and Ms. Heather Cho was found guilty of "violating international aviation law" with a fine of 1 year. prison.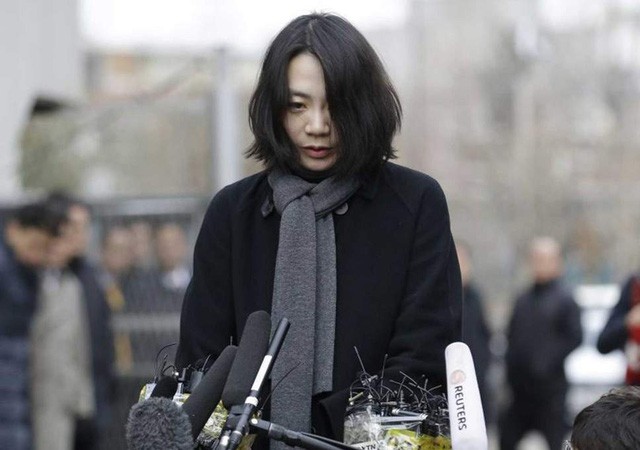 Cho Hyun Ah has to publicly apologize for her scandal
April 12, 2018
The youngest daughter Cho Hyun Min continues to get into the "obsessed" attitude
3 years after the scandal that shook the world of the eldest sister, the head of the national airline Korean Air, Cho Hyun Min – the second daughter of the president of this airline continued to receive fierce criticism from the public. about his "noble" behavior when he directly splashed water in the face of a junior employee right in the company's meeting. On April 12, 2018, dissatisfied with a company employee's presentation about the company's promotional campaign, "screamed and threw water at them".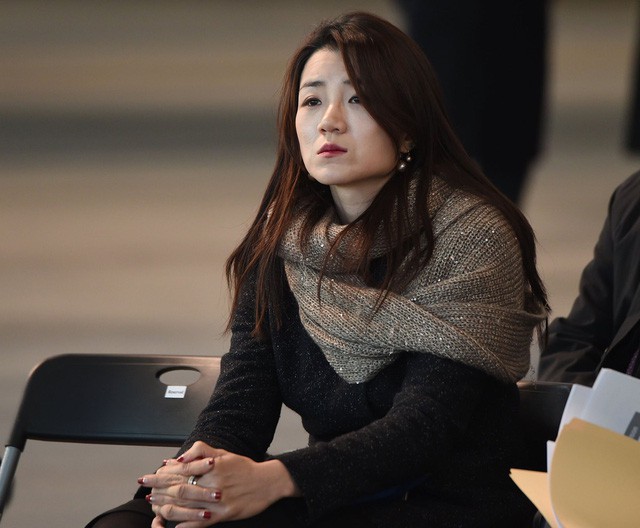 The second daughter of Korean Air Group – Cho Hyun Min also has the same attitude as her sister
April 23, 2018
The wife of the president of Korean Air – Lee Myung Hee is accused of assaulting an employee
When the big scandals of the two daughters were still a hot issue in Korean public opinion, on April 23 of the same year, the wife of the president was Ms. Lee Myung Hee – president of the non-profit Ilwoo Foundation. – allegedly tried to slap a construction worker when he was hired to repair her apartment in the capital Seoul in 2013. Ms. Lee also made another worker kneel, shouted loudly and kicked him in the knee. ta.
Yonhap said Ms. Lee is also suspected of insulting an employee of the Grand Hyatt hotel, based in Incheon, which is affiliated with Hanjin Group. Another employee, who did not recognize Ms. Lee and called her an "old lady", was fired.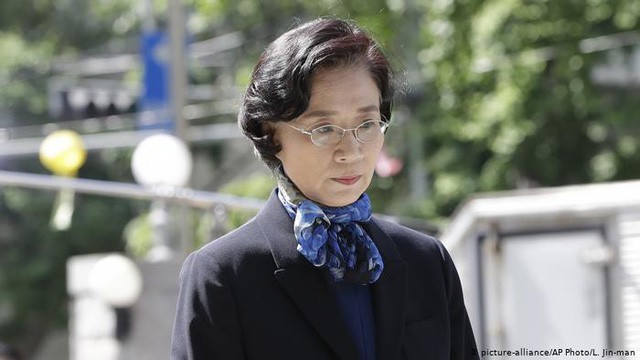 Ms. Lee Myung Hee was "accused" of having acted inappropriately, assaulting her staff
May 2018
Korean Air employees take to the streets to protest, calling for the chairman's resignation
Hundreds of Korean Air employees joined a protest march on the streets of Seoul last weekend, while shouting slogans demanding the resignation of Chairman Cho Yang Ho after a series of scandals of this family, according to BBC.
"We can't bear to let the Cho family take advantage of it any more," Park Chang Jin, a flight member involved in the scandal that delayed her eldest sister Cho Hyun Ah's flight, told RT.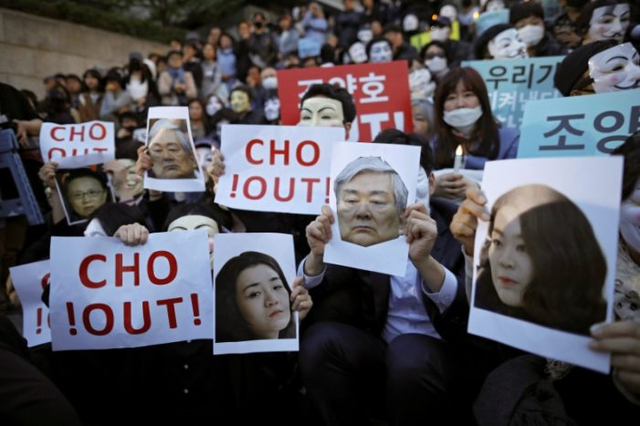 Many employees in the company wore masks, carried slogans and took to the streets of Seoul to protest to demand the resignation of the Cho family chairman.
"Cho's family, leave the company!", many of the airline's flight attendants who had dragged their suitcases straight from the airport and joined the protest group told local newspapers.
In addition, a large number of employees in the company participated in online chat groups to denounce the additional alleged violations of the most famous tycoon family in this country.
May 2018
Prince Cho Won Tae once assaulted the elderly, accused of illegally entering the university
However, few people know that the arrogance of the Cho family appeared many years ago and also caused a small scandal in the country. In 2005, Cho Hyun Ah's younger brother Cho Won Tae attacked a 77-year-old old man on the road because he believed that the young tycoon was driving recklessly, leading to traffic insecurity and serious damage. respect for pedestrians. The incident once made Cho Won Tae a controversial name in Korean public opinion. However, thanks to his power and family background, he has avoided criticism from the country's public.
At the same time in May 2019, along with his mother's scandal, Cho Won Tae's past was dug up and was accused of illegally entering Inha University 21 years ago. Although the Ministry of Education has investigated and determined there are irregularities related to his admission. However, in the end, only the relevant officials were fired, and the Korean Air family's young master was still not cancelled.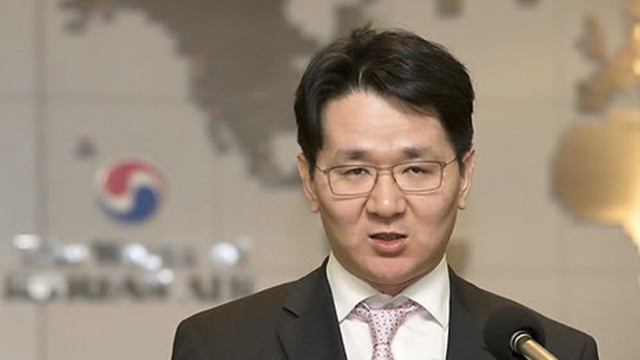 Cho Won Tae is expected to take over as Chairman of Korean Air after his father's death
May 31, 2018
Korean Air Chairman's wife faces a series of allegations of employee abuse
According to the Seoul police announced on May 31, Ms. Lee Myung Hee, 69 years old, is facing many charges such as assaulting the driver and housekeeper in the family, as well as the repair workers of the house. She and a construction worker at a hotel under Korean Air.
Ms. Lee Myung Hee is said to have taken advantage of her leadership to often abuse, insult and hurt the weak in society without feeling guilty. According to these allegations, Ms. Lee Myung Hee scolded, yelled at employees and acted violently towards them.
Although she was warned about the seriousness of the case and was summoned twice by the police for questioning about the allegations, Ms. Lee Myung Hee denied all allegations and said she did not remember anything about her actions. his motion. A Korean Air spokesman later declined to comment.
February 21, 2019
The scandalous daughter of the president of Korean Air was sued by her husband for domestic violence, releasing evidence of injury
Police said on February 21, the eldest daughter and heir of Korean Air's chairman, Ms. Cho Hyun Ah, was sued by Mr. Park Jong Ju for assaulting her husband and children.
Her husband, surnamed Park, said that after being released from prison in 2015, Ms. Cho often attacked, injured and insulted her family, including their 5-year-old twin sons. Mr. Park sued Ms. Cho on February 20. Defendant has denied all charges.
"Park is suing his wife for child abuse, causing injury and other crimes," an official from the National Police Agency told AFP news agency.
Park said he had submitted many pictures and clips of the scene of the violence to the police, including images of wounds on his neck and toes. In addition, in a clip aired by KBS, Ms. Cho is said to scream "Die! Die!" with her husband, then strangled and threw the tablet, injuring him in the leg.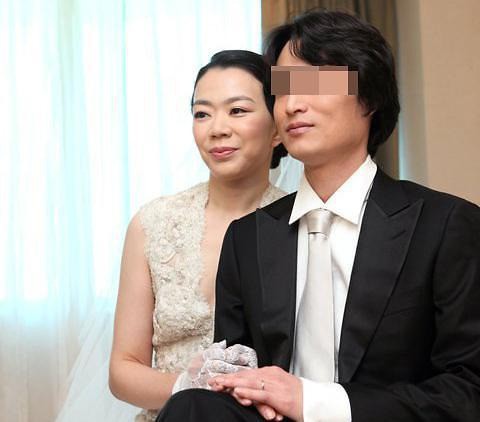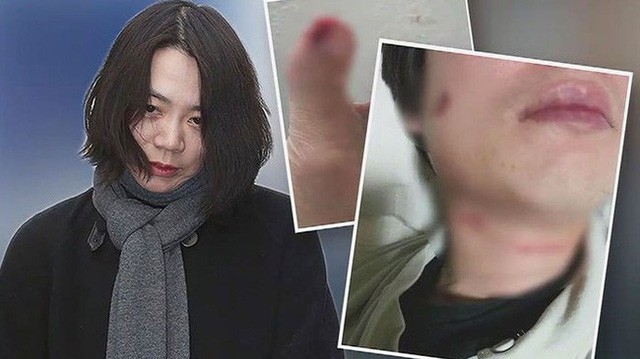 Cho Hyun Ah was even accused of assaulting both her husband and her biological child
On Ms. Cho's side, the lawyer representing Sejong denied all charges, on the contrary, also accused Mr. Park of "drunk alcohol, memory problems". The legal team confirmed that Park had been hospitalized three times for alcohol poisoning during his marriage. "We are seriously considering suing Park for defamation," the lawyer said.
It is known that Mr. Park, who is a plastic surgeon, has known Ms. Cho since elementary school and got married in 2010.
March 2019
Chairman Cho Yang Ho was "ousted" from the board of directors
The end of Mr. Cho's "golden chair" in the board of directors created an unprecedented wave of public opinion in the Korean media at that time. According to the report, 64.1% of Korean Air shareholders voted for the re-appointment. However, this ratio could not save Mr. Cho's seat on the board, because the threshold of two-thirds of votes in favor of attending shareholders is the minimum to be "re-elected" in the next three-year term. .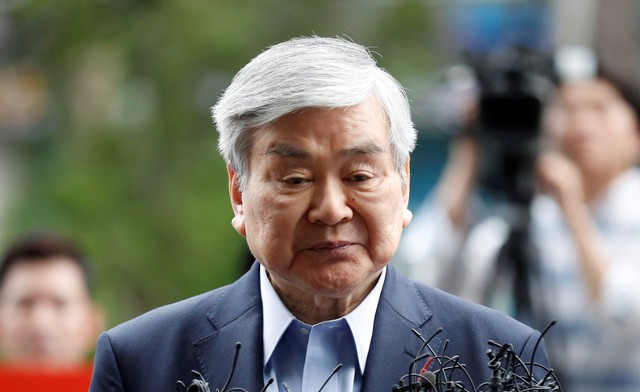 April 9, 2019
Korean Air chairman passed away after a series of family scandals
After 3 weeks of being forced to leave the chairmanship of Korean Air, on April 9, Korean Air announced that Mr. Cho Yang Ho – Chairman of Hanjin Transportation Group – one of the largest Korean transportation groups in the world. world including Korean Air has passed away in the US at the age of 70 due to illness. Many sources said he had lung cancer.
In addition to the scandals about the continuous attitude of his wife and children, Mr. Cho himself has also been accused of embezzlement and distrust. But he denied all these allegations.
His departure could change the ownership structure of Hanjin Group and its affiliates. Most likely, his only son, Cho Won Tae, will take over as Chairman of Korean Air. But it is unclear in the future, when there is no longer a leader, there will be other shocking scandals of this second largest Korean tycoon family that will come to light.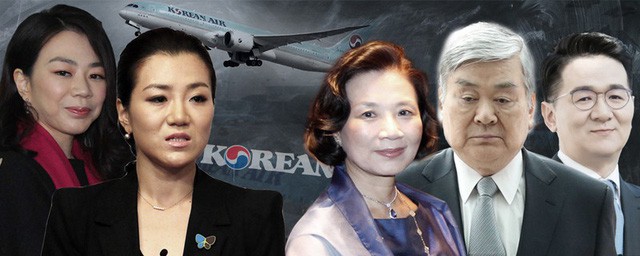 For a long time, the corporate culture of Chaebol – the regime that allows the "dictatorship" of a few oligarchic families – has long been a feature of the economy of the country. However, in the context that the Korean economy is slowing down and a series of scandals have caused outrage, the public has gradually lost patience, and it is difficult to tolerate the injustices that exist in society. This made them start to choose to turn away from families surrounded by a class of scandals like Korean Air. In the short term, if you want to see a comprehensive change in the future for this corporation, perhaps you can only hope for some miracle to happen.
---
Vừa rồi, bạn vừa mới đọc xong bài viết về
Korean Air: Gia tộc tai tiếng gắn liền với loạt bê bối bạo hành, lạm quyền và ức hiếp kẻ yếu gây rúng động Hàn Quốc
tại Tips Tech.
Hy vọng rằng những kiến thức trong bài viết
Korean Air: Gia tộc tai tiếng gắn liền với loạt bê bối bạo hành, lạm quyền và ức hiếp kẻ yếu gây rúng động Hàn Quốc
sẽ làm cho bạn để tâm hơn tới vấn đề
Korean Air: Gia tộc tai tiếng gắn liền với loạt bê bối bạo hành, lạm quyền và ức hiếp kẻ yếu gây rúng động Hàn Quốc
hiện nay.
Hãy cũng với Tip Techs khám phá thêm nhiều bài viết về
Korean Air: Gia tộc tai tiếng gắn liền với loạt bê bối bạo hành, lạm quyền và ức hiếp kẻ yếu gây rúng động Hàn Quốc
nhé.
Bài viết
Korean Air: Gia tộc tai tiếng gắn liền với loạt bê bối bạo hành, lạm quyền và ức hiếp kẻ yếu gây rúng động Hàn Quốc
đăng bởi vào ngày 2022-06-30 12:36:01. Cảm ơn bạn đã bỏ thời gian đọc bài tại Tips Tech
Nguồn: genk.vn